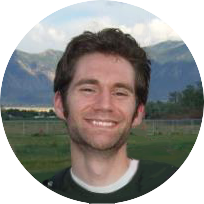 Russ is a 3D artist and community manager based out of Lehi, UT. Commonly referred to as 'gigazelle' on the web, he specializes in creating stylized assets for video games. With experience in Source, Unreal, and Unity, he understands the entire workflow of creating an in-game asset, filling the roles of both creative and technical artist.
He is the primary creative artist for the Dungeon Defenders Community Development team. Founded in 2015, he and several other community members have been entrusted with the direct development of the game while Trendy Entertainment works on its sequel. New maps, weapons, cosmetics, pets, and quality-of-life fixes are continually added to the game. As a representative of fellow players, he solicits feedback to ensure that the creative assets he makes are to the players' liking, and iterates based on their comments.
Russ is an active contributor to the Steam Workshop, focusing on Team Fortress 2 cosmetics (alongside several other games). Overall, he has twenty-two workshop submissions accepted in two games.